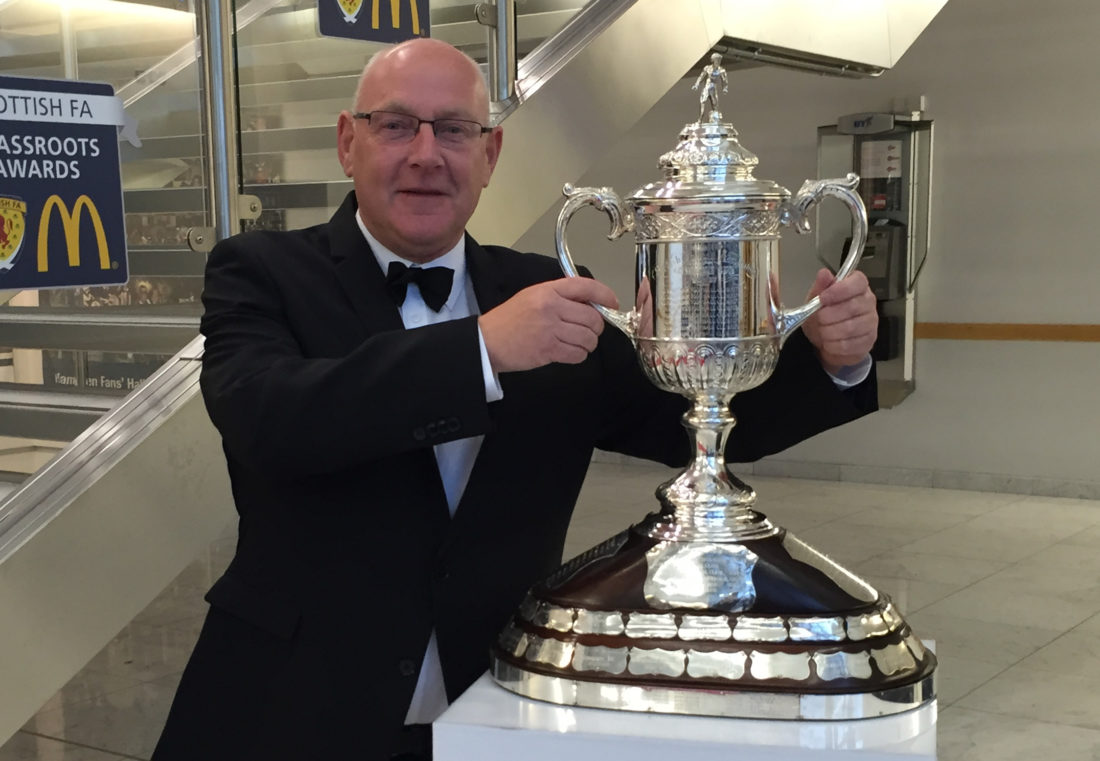 McDonald's Grassroots Award winners 2015
The crème de la crème of Scottish Football gathered at Hampden Park this evening to celebrate the McDonald's Grassroots Award winners of 2015.
Calum MacLeod of Carloway Football Club, Colin and Margaret Vize of Port Glasgow and Alex Watters of Gardoch United YFC walked away with the night's main People's Awards.
It was a night that had everything with laughs, tears and cheers, all of which showcased the excellent work being done at Grassroots level in Scotland.
National Team assistant Mark McGhee was at the ceremony to show his support to our Grassroots Heroes and he was joined by former Scotland manager Alex McLeish, who spoke of the importance that coaches have on young players:
"These people have unbelievable importance to the game. I went through the process myself as a young kid, playing in the boys clubs. I had dedicated coaches who sacrificed their work and their family lives. I know how much the boys clubs and girls clubs mean to these guys and their significance to Scotland.
One of the most vital things in the modern game is encouragement and giving kids confidence. All these things are self-empowering. If we look at Scotland as a nation, we sometimes don't believe in ourselves and often need to have our backs against the wall before we show our true selves. I would like to see us having a mentality where we believe in ourselves and believe we can play against anybody in the world.
Here is your list of tonight's winners in full
Volunteer Youth Football – Peter Frame (Loanhead Miners YFC)
Volunteer Adult Football – Steve McSwiggan (Cannon Fodders AFC)
Volunteer Disability Football – Caroline Diaz (Milngavie United FC)
Volunteer Girl's/Women's Football – Mark Forbes (Buchan Ladies FC)
Volunteer Schools – Jon Morrison
Professional Football Club in the Community – Aberdeen FC Community Trust
Community Football Club – Gartcairn Football Academy
Coach of the Year – John Sneddon (Claremont AFC)
People's Award – Calum MacLeod (Carloway FC)
People's Award – Colin & Margaret Vize (Port Glasgow)
People's Award Merit – Alex Watters (Gardoch United YFC)